Last night I went to the 22nd annual Fremont Oktoberfest! It was my very first Oktoberfest and I can't wait to go to many more in the future!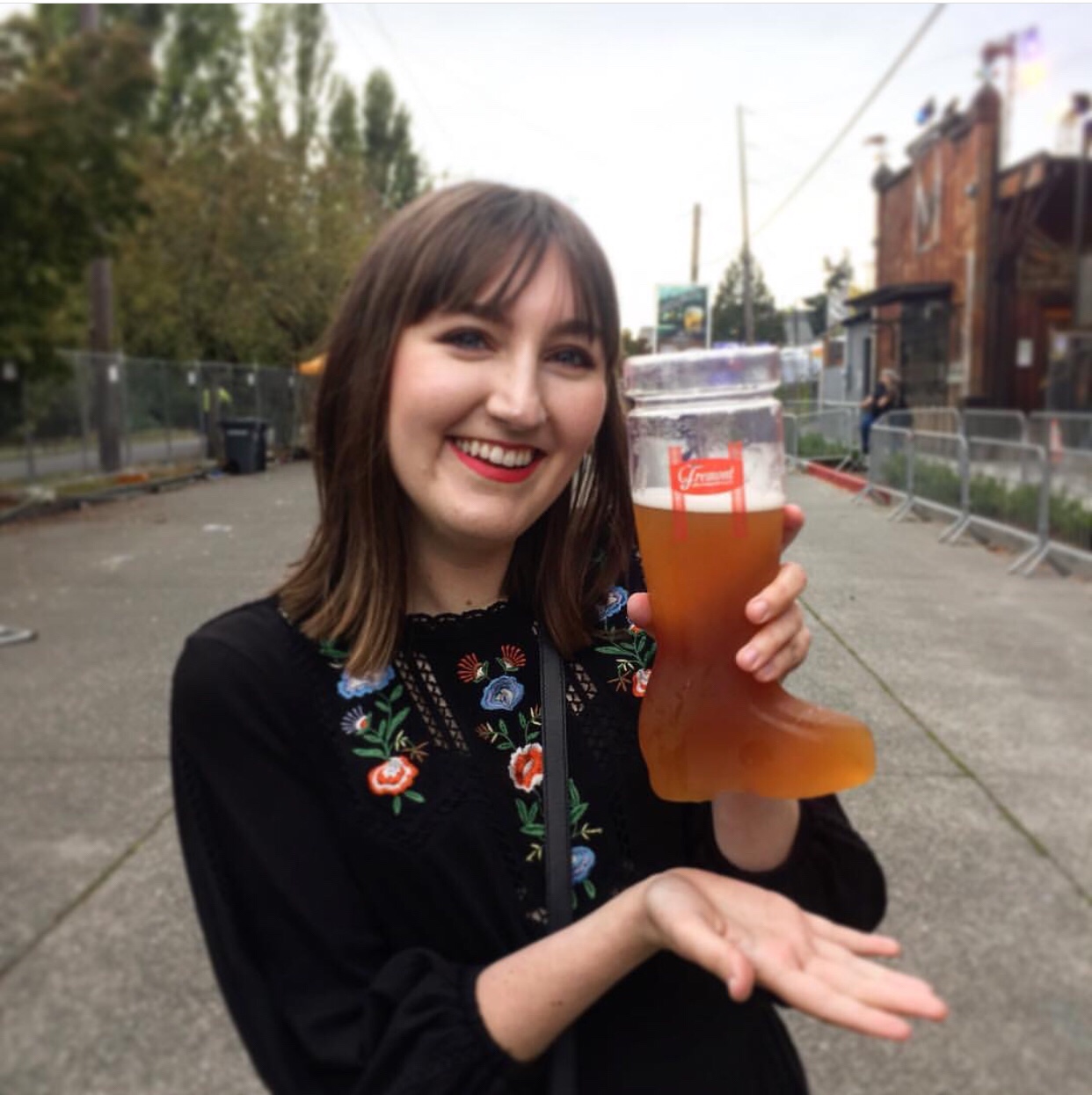 My first stop was to the Buxom Beer garden booth where you could purchase a boot ($25) or a stein ($20). I of course went with the boot, and I filled it with the Franziskaner weissbier. This is a German wheat beer that easily holds its own against the PNW hop-forward beers I surround myself with everyday; it was like a breath of fresh German air!
The sports bar was my next visit, where there was a booth pretty much dedicated to the Czech Pilsner Urquell. Deemed the original pale lager, it was only deserving that this beer would steal the show from the UCF-FAU football game that was playing on the big screen!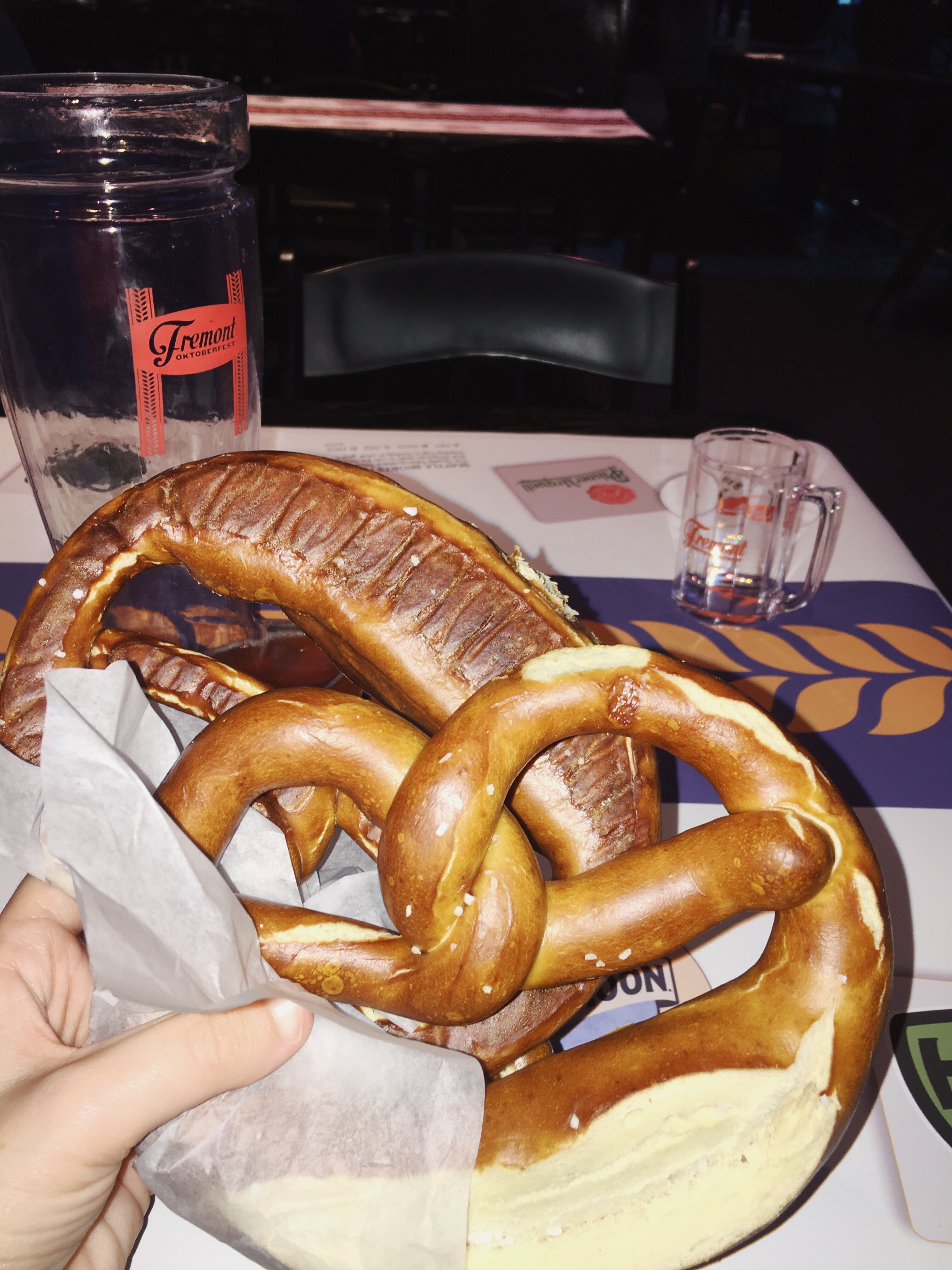 The famed #FOKT pretzel was a little bit of a disappointment, as it was overworked and a little stale. But I could tell that there were some good flavors there and I'm sure it's usually a hit. The corn dog (not pictured) was a beautiful and freshly fried gift from the heavens paired perfectly with yellow mustard and a fresh hop from 10 barrel. Exquisite!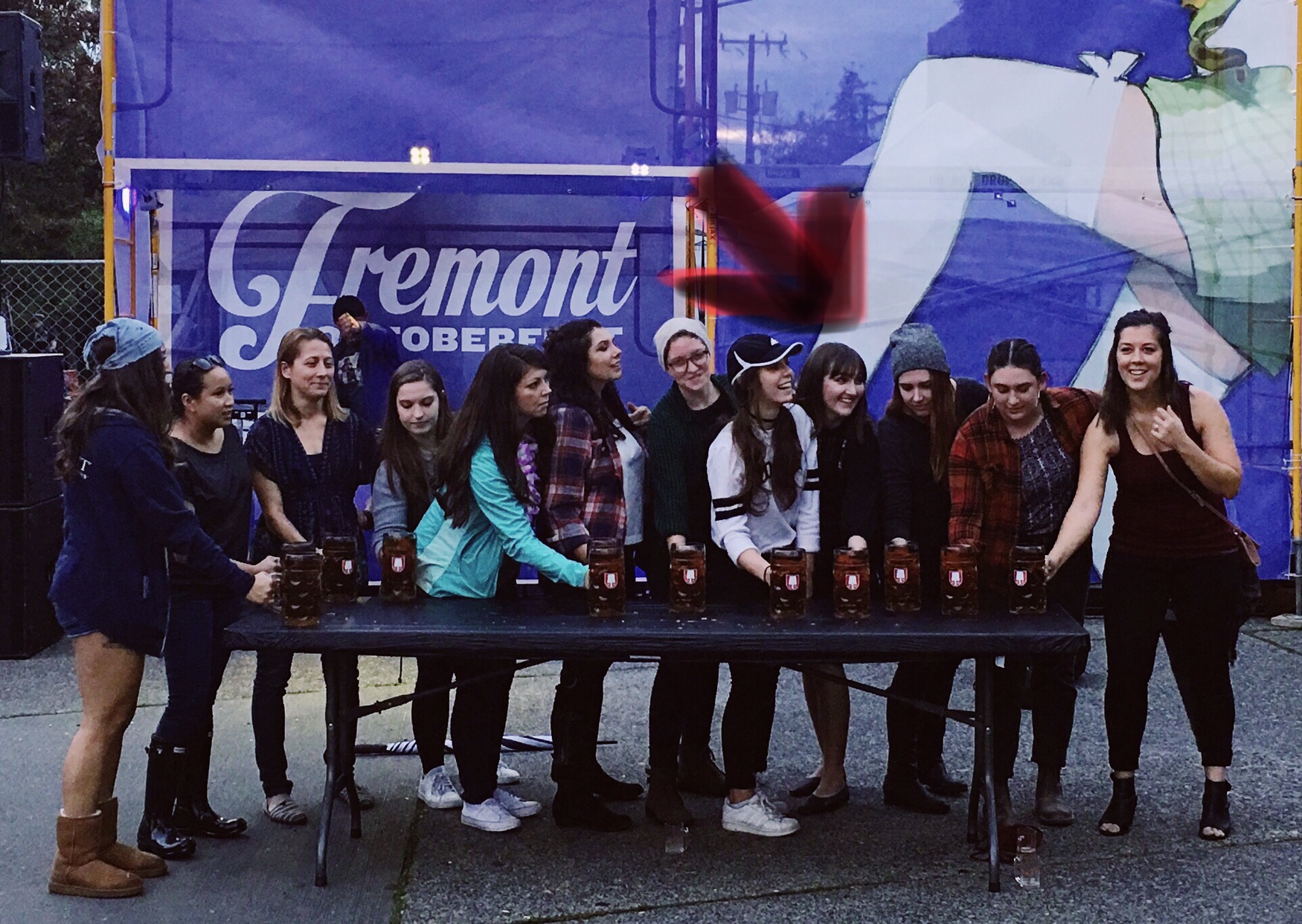 I also got to participate in the stein hoisting competition, and I was the second to lose. I assume my stein hoisting skills are lacking because a full stein of beer is fleeting in my hands!
After the Oktoberfest I found myself at the Red Door which was featured on Diners, Drive-ins and Dives with a focus on the beef dip and fish & chips. I ordered the beef dip, loaded tater tots, and buffalo wings. The beef dip was absolutely incredible, tender and tasty, and I paired it with the northwest classic, Rainier.