This has been a looooooong time coming! I did my first dining in Montreal post over a year ago, and determined it was too late to do my second installment. I somehow can't stop thinking about all the amazing food I had there though, so I changed my mind!!
PICNICS– This is absolutely a crucial Montreal dining decision. As long as you have food, you're able to drink in parks; this is absolutely a life-changing move that I think America needs to follow… Mont Royal was our favorite picnic spot, but we pretty much stopped to eat at every park we walked through.
Tri Express– This sushi is AMAZING!! It's also in such a fun neighborhood, that is also close to a park! You can get sushi takeout, pick up some beers, and just walk over to the park next door and have yourself another picnic. We decided to eat inside though just because it was so cute.
I'm drawing a blank on where we got coffee after our sushi, but it was a roaster right around the corner. I probably had one of the most embarrassing experiences of my life there!! I wanted to buy ground beans, because our airbnb had a french press, but I (at the time, which is horrific to me now) had only been measuring my coffee based on how filled my french press was. HORRIFIC!! So I was asked "how many grams would you like?" and I just shook my head and said "nevermind" because I absolutely did not know how much coffee was in a gram SMFH.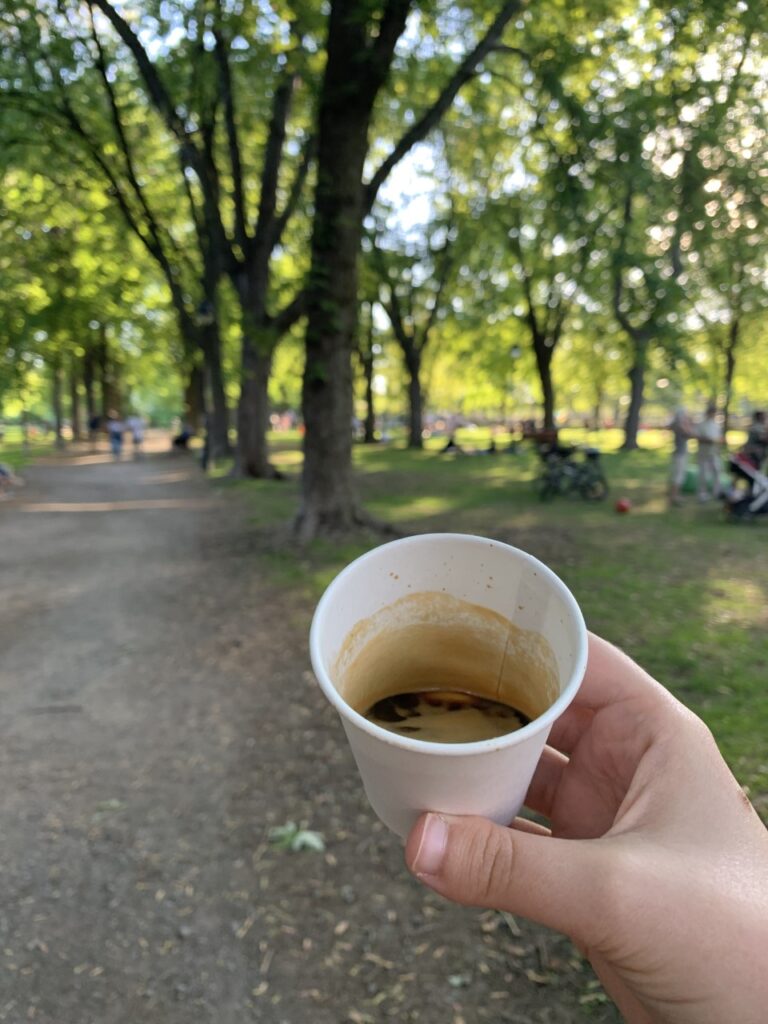 Brasserie Dieu du Ciel!- If you make it to only one brewery in Montreal, this is the one to pick! Every beer was so enjoyable, even the extraordinarily experimental sounding Cask IPA with kumquats, and the atmosphere is so fun. I didn't take any pictures because I was truly in heaven. hahahaha
Portuguese festival– Somehow, we ended up in Montreal during a Portuguese festival, and my boyfriend's family is from Portugal! So we popped in for some Portuguese-style chicken.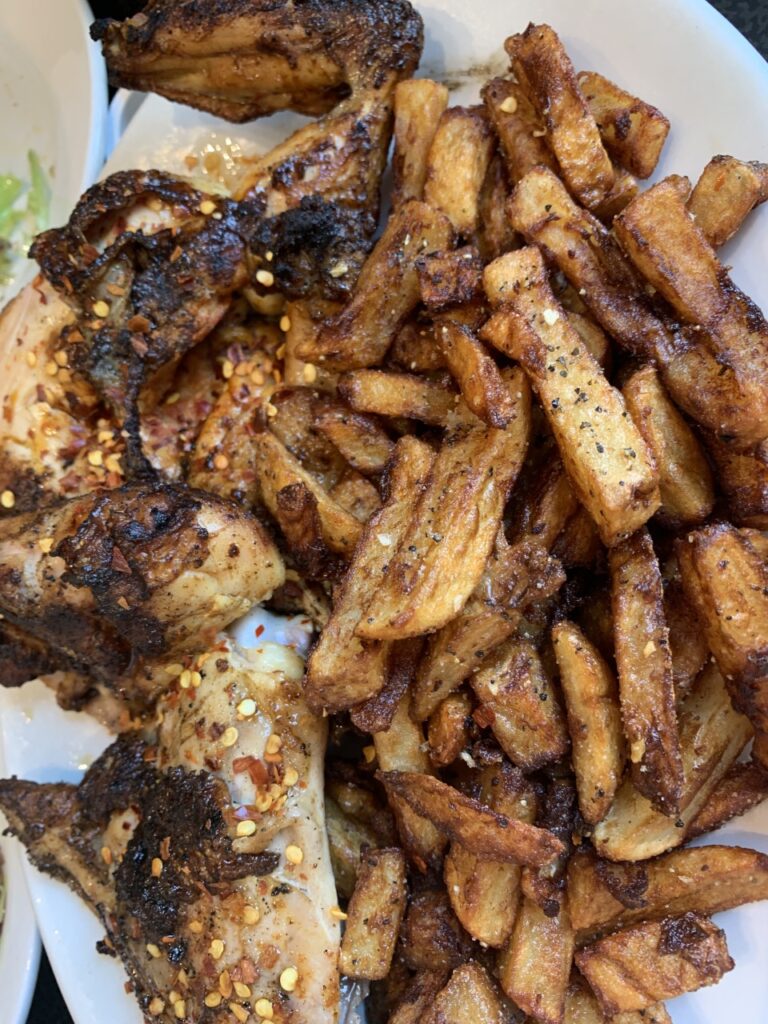 Dirty Dogs- We decided to stop in here on a whim during the Montreal art festival that was going on. We got poutine and a group cocktail. IF THERE IS ONE THING I MUST RECOMMEND, it is to get at least one of these giant cocktails somewhere in Montreal because they're EVERYWHERE and so fun, and so rare here in America I feel like.