This post has been a long time coming, but Montreal is AMAZING and the food was absolutely the highlight. I went here with my boyfriend, Jesse and these were our favorite places!
SATAY BROTHERS– When I was doing my research on food around Montreal, Satay Brothers was HIGHLY recommended. I wanted to go to the stall at Marche Atwater since its only open during the summer, and I'm a gal who loves seasonality!! The market stall has a full bar, and we were drinking Dark & Stormy's and doing shots (mostly tequila) and we ate plenty of Satay. After our second time at the market stall (that's how obsessed we were) we were told we HAD to visit the restaurant location, and I'm so glad we did. The special while we were there was a green curry fried rice with white fish, and green curry is the key to my heart, I'll tell you what. I also had my first Singapore Sling and fell in love.
Dark & Stormy– I've never heard of this cocktail until visiting Montreal, and it's pretty basic but super good! It's Dark Rum and ginger beer.
Singapore Sling– When dining at a Singaporean restaurant, you HAVE to get a Singaporean cocktail right?? There's a lot to this gin-based cocktail: cointreau, cherry liqueur, Dom Benedictine, grenadine, angostura, and lime juice.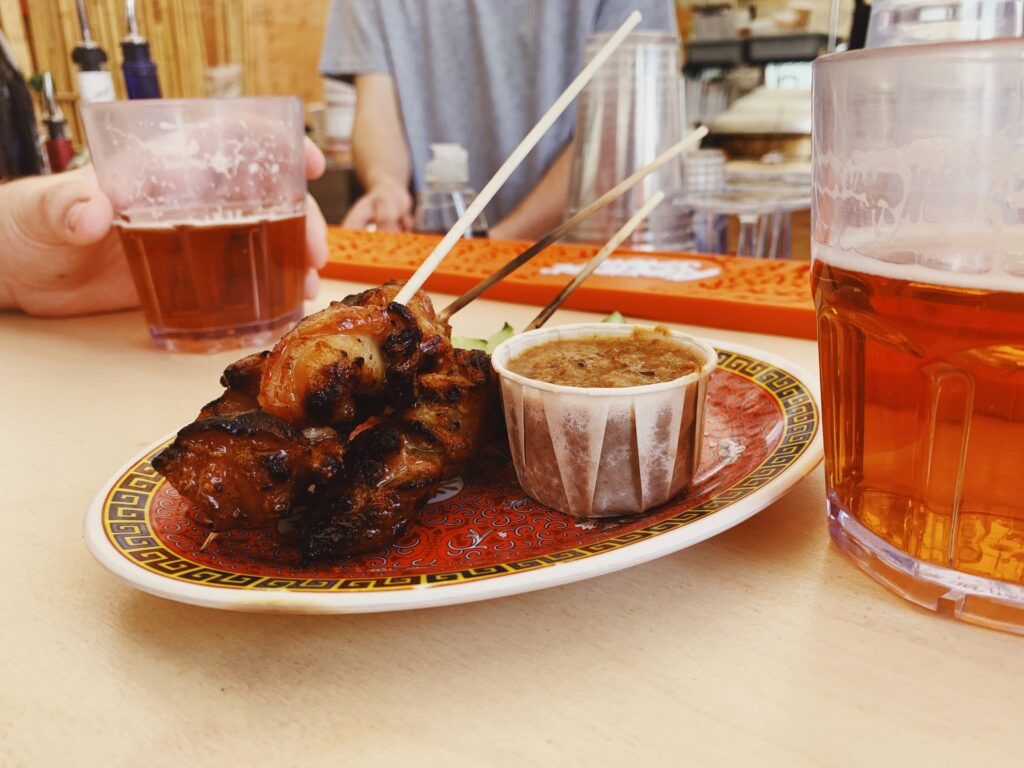 Cool things to do near both locations: First off, the market that the summer stall is in is a very cool building and a lot of fun to check out. There also are more restaurant stalls nearby if you want to try something else! We went to two different very cool bars nearby the market. The first one was the Canal Lounge, and it's a cute boat on the canal with an awesome view of tourists trying to canoe against the currents!! Another very cool place was the Burgundy Lion, I got a scotch egg and Lot 40 Canadian whisky!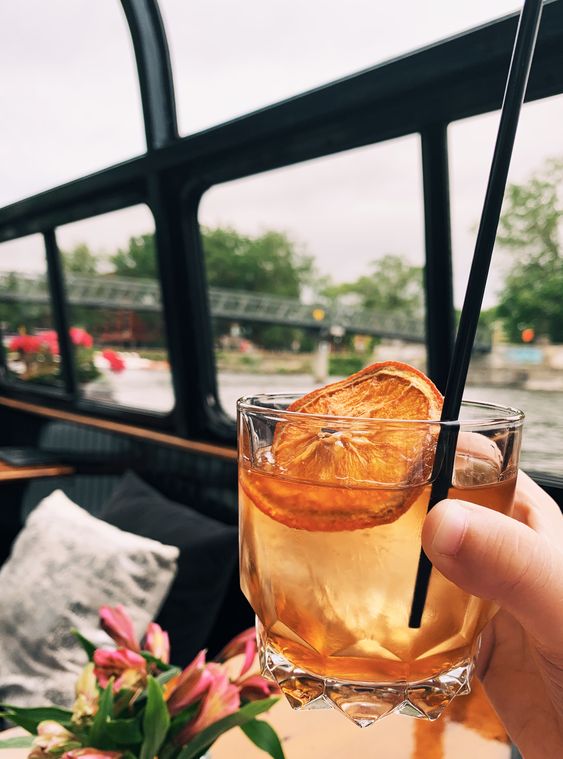 For a coffee stop in this neighborhood, I would recommend St. Henri for a latte or cappuccino! I tried the espresso on its own and it has some bitter, chocolate notes that would blend perfectly with milk. It's their Holy Cow! espresso, and it is sourced from Guatemala. We went here on a rainy day, which really set a nice coffee mood.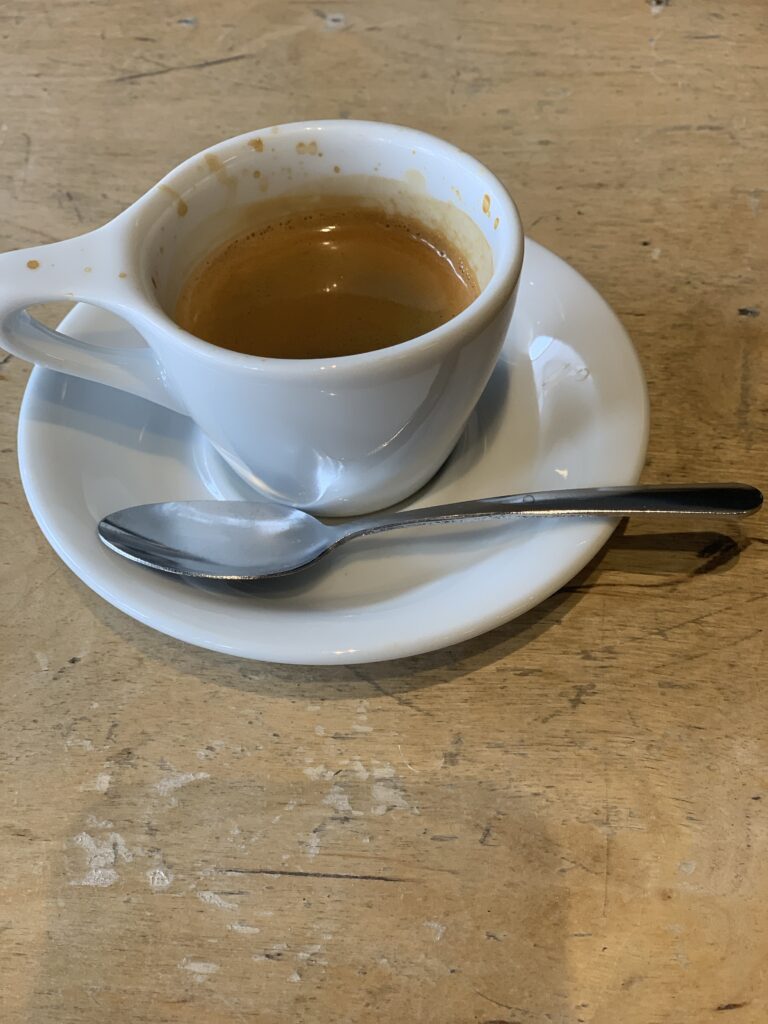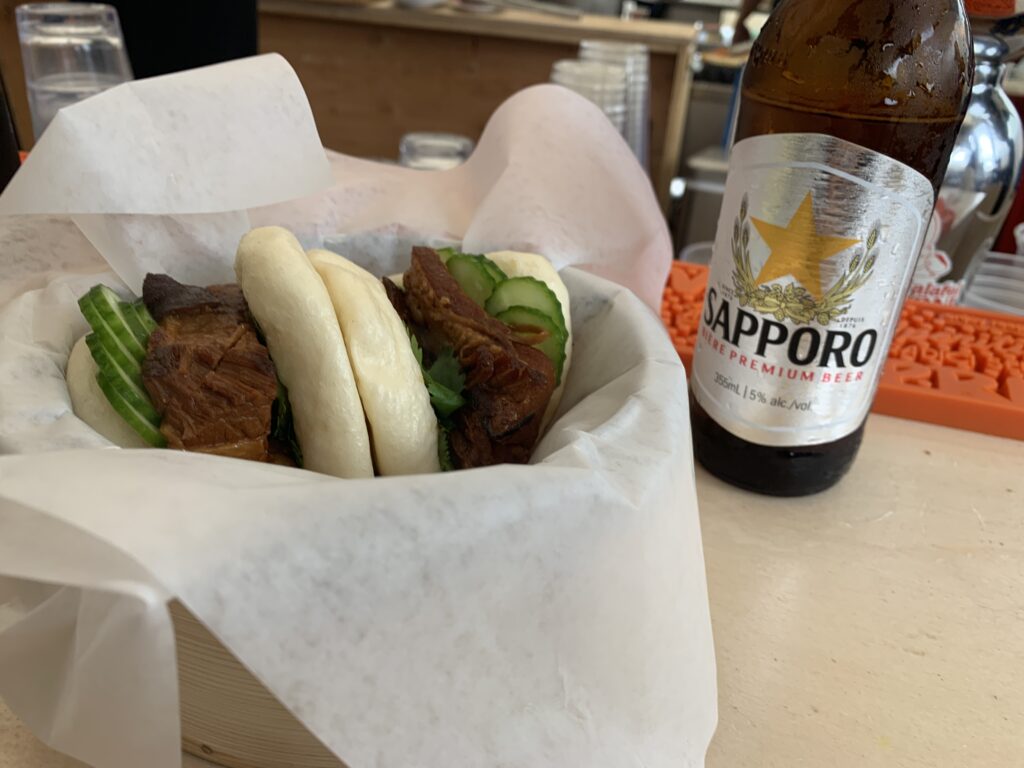 We ate and drank so much, I'm going to separate my Montreal eats into parts! I'll be posting part 2 ASAP. (EDIT: I did NOT post part 2 ASAP lmao)