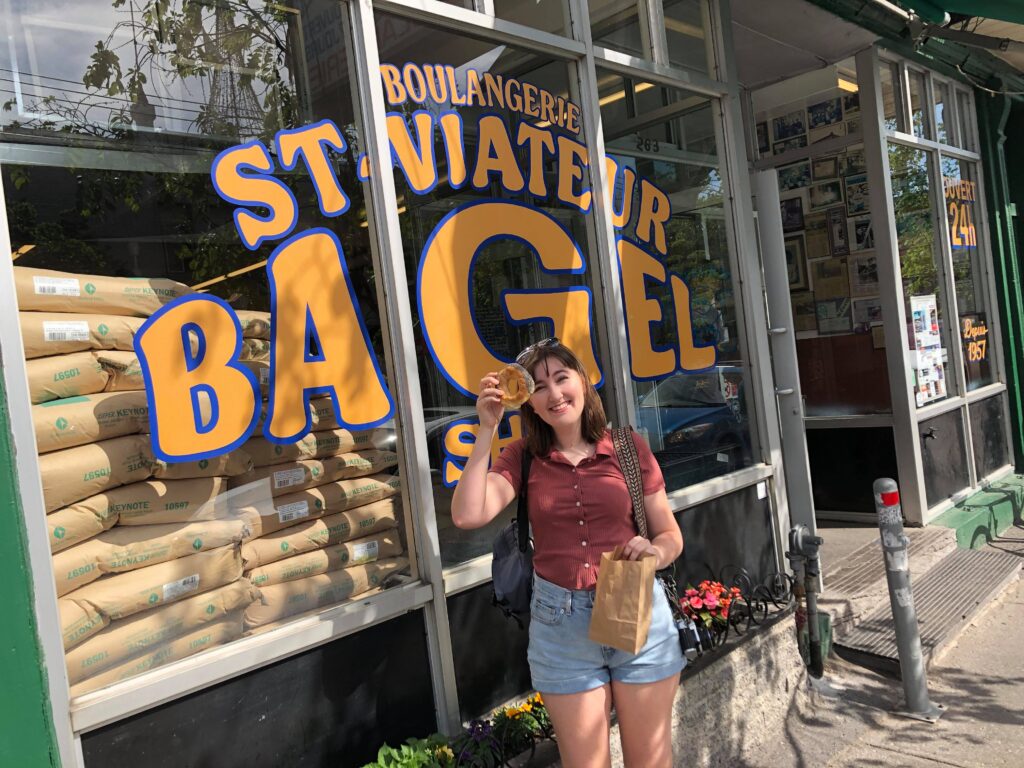 So there are two incredibly famous bagel places in Montreal, and today I hit both of them! I went to St-Viateur first, then I went to Cafe Olimpico for coffee, and ended with Fairmount bagels.
The main difference between Montreal-style and New York-style is that these ones are sweeter, thinner, and typically come in only sesame seed and poppy!
I got poppy at both bagel places for a proper comparison. The texture of the St-Viateur bagel was so incredibly addictive with the perfect initial crunch and softness inside. The flavor was the perfect balance of sweet and savory, and adding cream cheese wasn't even necessary because it could hold its own completely.
Fairmount was a little too sweet to me and the texture was softer and chewier than the other place. It was still very good, but after the first one it was just so hard to move on from its beauty. My boyfriend preferred Fairmount all the way though!!
Cafe Olimpico had such an awesome vibe! There was a bit of a line but it went so quickly as the baristas would be preparing 3 parties orders at once and then cashing you out. It was super quick. I got a double espresso, and it was a beautiful medium-dark roast and I think it definitely had robusta beans!!! YAY!! It also had a nice little hint of acidity which makes their espresso perfect for lattes I bet.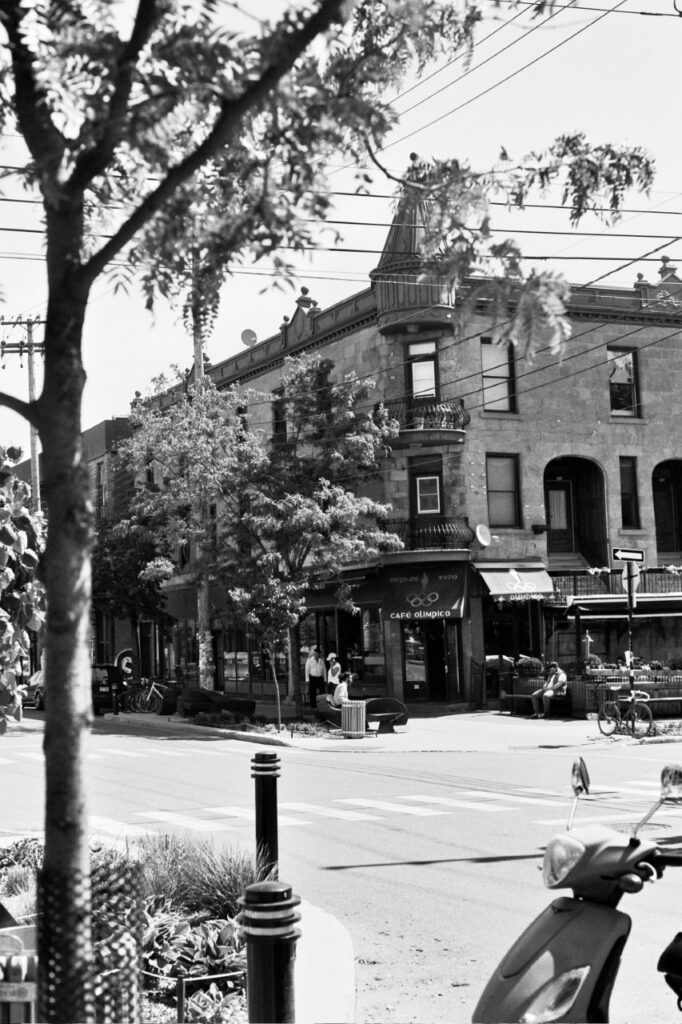 Montreal is such a cool place and I can't wait to eat more!!