Nouilles de Lan Zhou– This place is absolutely one that cannot be missed on a trip to Montreal. It is so good, we literally went there TWICE in one week. Hand pulled noodles that are absolutely to die for. If you eat red meat, do not ponder the menu for a second: get the Dan Dan noodles. Everything is pure perfection; I literally dream about this dish.
Just down the street a bit from Nouiles de Lan Zhou is Le Mal Necessaire, a wildly cute Tiki bar! There's this absolutely amazing Mad Men-vibe to the bar in the basement, but they also have outdoor seating during the summer.
We didn't spend too much time in downtown-downtown, because places seem sort of overpriced and more on the touristy-side, I think. We went to the Dominion Square Tavern and I got the gin and tonic, because they make their tonic in-house!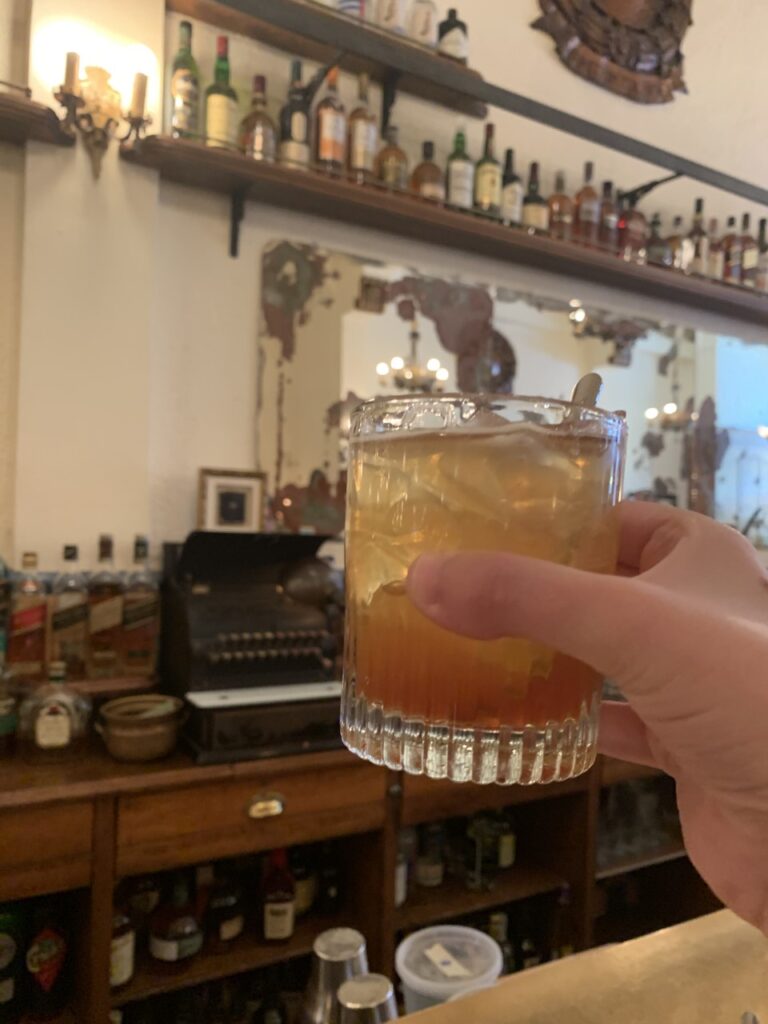 Another big recommendation I have is to get wine on a rooftop in Old Port!! We were walking along, and looked up and saw a super cute rooftop bar above a hotel, so we decided to check it out. The view was so amazing, and the weather in the summer is so great! It was one of our trip highlights.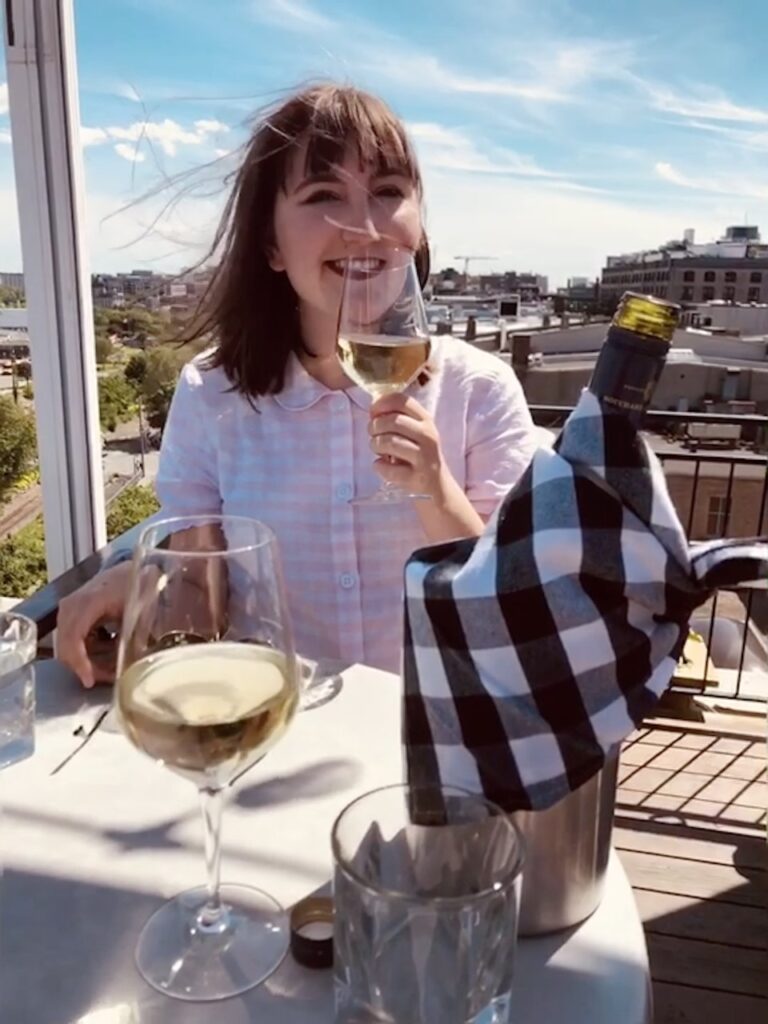 Melk Cafe– This place is very hip, and was definitely an "Instagram made me do it" cafe choice. They don't roast their own coffee, which is a really big coffee tourist thing I typically look for.
And on that coffee note, Structure Coffee IS a roaster and was probably one of my favorite places we went for coffee! Just look at those beautiful spoons.
Next door is the plant-based restaurant LOV, we got their poutine which was absolutely incredible, and I think we both determined we liked it more than the non-vegan poutine we had the other day. The drinks were also INCREDIBLE, so go here to get it all! I believe my boyfriend got the mojito, and I got either a chai cocktail or latte cocktail of some kind. I can't remember 🙁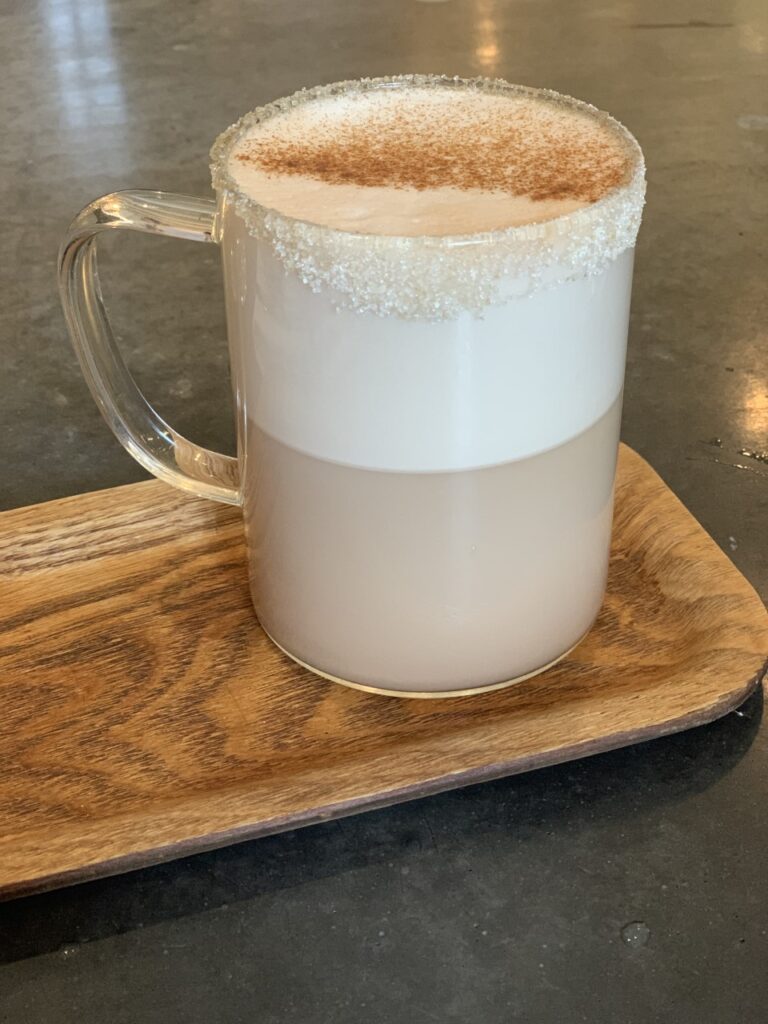 Vieux Velo was a really incredible brunch we had near our airbnb with great coffee and mimosas!
My last recommendation for Montreal is, no matter how many places you have on your list to check out, stop in anywhere that looks cool!! We would just wander around and find really cool places. There was one bar up a bunch of stairs that had aluminum foil-like wallpaper, multiple rooms, a little sun roofed room, and funky chairs! It was so wild, and we got the cheapest beer there!
Montreal was one of my favorite places ever, so I definitely recommend a visit when this pandemic is over.